'LONG-TERM RELATIONSHIP':


Jiri Kozak highlighted his country's focus on cross-strait peace as a prerequisite for cooperation in fields including chips and healthcare

The Czech Republic will do its utmost to support Taiwan's democracy, Czech Deputy Minister of Foreign Affairs Jiri Kozak said in a recent interview.

Preserving peace and stability in the Taiwan Strait is necessary for regional and international prosperity, said Kozak, who late last month postponed a planned trip to Taiwan for personal reasons.

Russia's invasion of Ukraine shows that appeasement of totalitarian regimes is a "trap and a dead end," he said.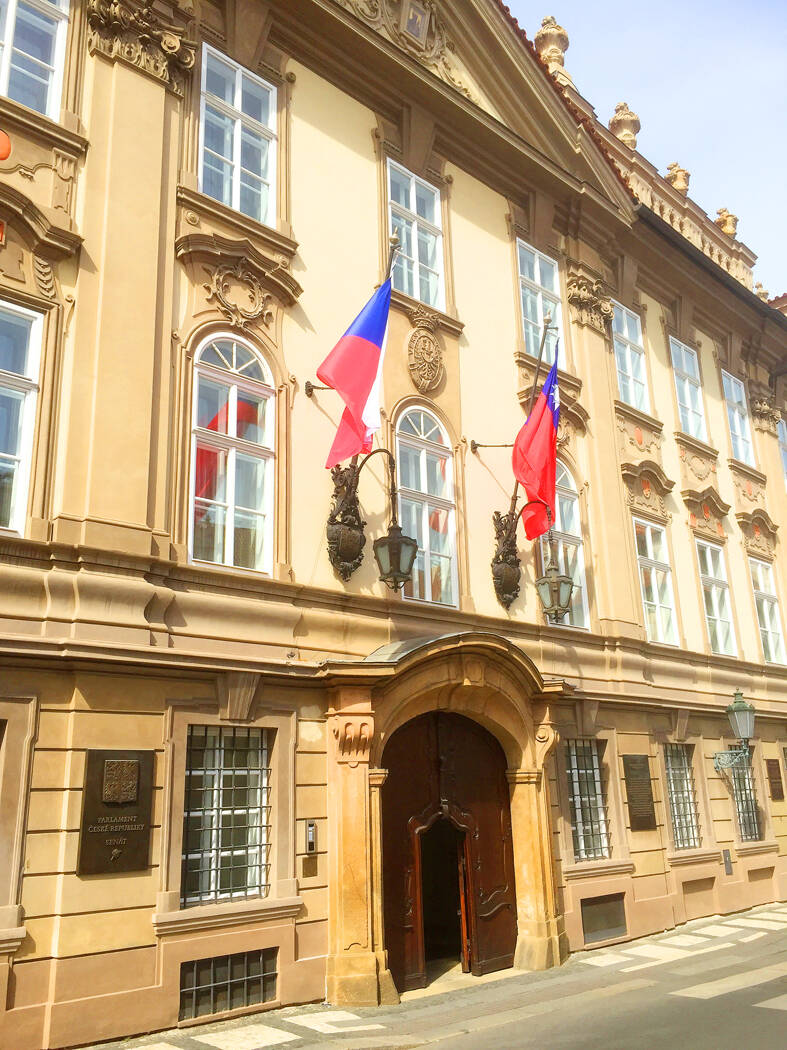 Photo: AFP
"Our relationship with Taiwan is long-term and consistent," Kozak said, adding that "the Czech government mentions Taiwan in its policy statement as one of the priority democratic partners in the Indo-Pacific. This is also reflected in our recently approved national Strategy for Cooperation with the Indo-Pacific."
The Czech Republic is determined to bolster cooperation with Taiwan, and achieve concrete and tangible results in many fields, including semiconductors, e-mobility, space technologies, artificial intelligence, cybersecurity and smart healthcare, Kozak said.
A direct flight connection between Taiwan and Prague would be "instrumental to this end," he added.
Kozak said that trade, investment, research and innovation have long been pillars of the Czech Republic's relationship and multifaceted cooperation with Taiwan.
"We have achieved some tangible results and identified several projects to be implemented in the future," he said.
Taiwan is the third-biggest Asian investor in the Czech Republic, "and we hope for more," he said.
Czech Prime Minister Petr Fiala in early October made a rare visit to Taiwan's pavilion at the MSV International Engineering Fair in Brno, Czech Republic, Kozak said.
The prime minter's visit to the pavilion shows Prague's resolve to support business and economic cooperation, especially projects focused on research and innovation, Kozak added.
'TAIWAN' OFFICE
Asked whether the Czech Republic is considering allowing Taipei to use the word "Taiwan" in the name of its representative office in Prague, Kozak responded with a quote from Shakespeare's Romeo and Juliet: "What's in a name? That which we call a rose by any other name would smell as sweet."
"I don't think [the Taipei Economic and Cultural Office in Prague's] commitment and dedication to the Taiwanese-Czech relations would somehow change its nature if they called themselves something else," he said.
The Czech Republic has for decades been interacting with Taiwan at the deputy minister level, he said.
"As for further visits, there are some already considered or even planned," he said, adding that practical cooperation and links cannot be fostered without regular contacts and visits.
Comments will be moderated. Keep comments relevant to the article. Remarks containing abusive and obscene language, personal attacks of any kind or promotion will be removed and the user banned. Final decision will be at the discretion of the Taipei Times.
link