For decades Meda Mládek and her husband Jan lived at the heart of the Czech community in exile in Washington, D.C., mingling with the likes of Henry Kissinger and Madeleine Albright while supporting artists in their homeland. Then, with the fall of the Iron Curtain in 1989, came the chance to realise a dream
The final months of 1989 were bittersweet ones for Meda Mládek. In August, her husband of 30 years, Jan, passed away. In November, the Velvet Revolution took place in her native Czechoslovakia, toppling the longstanding Communist regime.
Meda and Jan had opposed that regime from afar, living in exile in Washington, D.C., and dreaming of one day returning for good to their newly liberated homeland. It was a dream that only she would see come true.
Meda was 70 when the revolution happened. Yet she had no wish simply to buy a house in Prague and slip into comfortable retirement. She had bigger plans: to build an art museum, which today ranks among the most popular in the city, attracting 100,000 visitors a year.
Museum Kampa opened in 2003 and showcases the collection of Central European — predominantly Czech — art assembled by the Mládeks over many years. The highlight is a comprehensive survey of works by the pioneer of abstract painting František Kupka.
The museum's location is another draw. It occupies a converted set of 14th-century mill buildings on Kampa Island, a romantic strip of land off the left bank of the Vltava River as it runs through Prague.
'Mrs Mládek was a determined lady who overcame many obstacles in opening this venue,' says the museum's director, Jan Smetana. 'It's our duty today to keep it thriving.'
Meda died in 2022, aged 102, in a modest apartment she had made her own in the Museum Kampa complex.
This year marks the institution's 20th anniversary, and Smetana and his team have a number of plans. To appreciate them, a look at the history of the museum and its contents — the remarkable biography of Meda, in other words — is called for.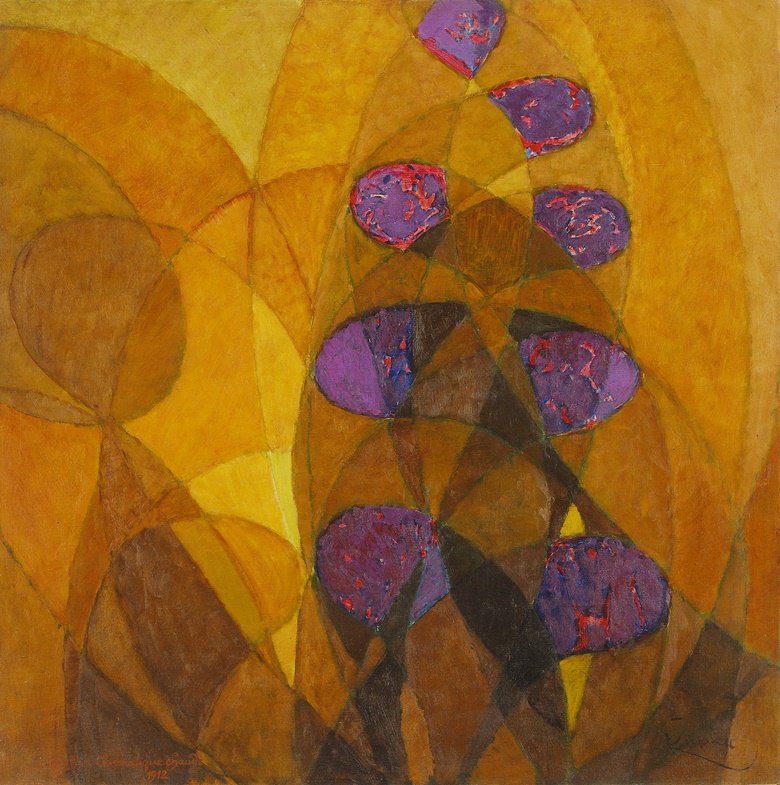 Meda was born in the town of Zákupy, in Bohemia, in 1919. After studying ballet, she became a dancer — though the advent of the Second World War limited her steps. At its end, she moved to Switzerland, where she gained a PhD in economics from the University of Geneva, helping support herself financially by dancing at weekends in luxury resorts such as Davos and Gstaad.
In 1948, to Meda's dismay, the Communist Party carried out a coup (with Soviet backing) to take control of Czechoslovakia. She responded by launching a publishing firm called Editions Sokolova, to produce books by or about Czech figures in exile. The search for funding took her to Paris, where she met her compatriot and future husband, Jan. He had been involved in the formation of the International Monetary Fund (IMF), and at that time was heading up its operations in France.



'She was intent on opening a museum in Prague, despite there being no history of Czech individuals showing off their private art collections… She really was ahead of her time' — Jan Smetana, director of Museum Kampa



Love blossomed, and Meda moved to Paris permanently. She studied art history at the Ecole du Louvre and the Sorbonne, and soon befriended another of the city's Czech émigrés: the octogenarian František Kupka.
By the time of the artist's death, in 1957, she had acquired a handful of his works — a tally that would end up at 215 and include Amorpha, Warm Chromatic, one of the first abstract paintings ever exhibited. (During Kupka's lifetime, he was relatively little known. Meda, perhaps more than anyone, popularised his work posthumously, fulfilling a promise she made to him on his deathbed to stage 'a marvellous exhibition, so everyone will know what an important painter you are'. In 1975, she co-curated a Kupka retrospective at the Guggenheim Museum in New York.)
Jan, who would go on to become director of the IMF's central banking service, was transferred to its headquarters in Washington, D.C., in 1960. He and Meda now started to build their art collection in earnest. Guests at the many soirées at their four-storey house in Georgetown — from Henry Kissinger to their fellow Czech exiles Madeleine Albright and the film director Miloš Forman — were wowed by the many paintings on the walls and sculptures on the tables and floors.
'Neither I nor my husband could live without art around us,' Meda said. What's interesting, however, is how much of that art came from Czechoslovakia. Works by Kupka and his early-20th-century peer Otto Gutfreund, the Cubist sculptor, dominated the collection — accompanied by pieces by a host of contemporary artists such as Karel Nepraš, Magdalena Jetelová, Alena Kučerová and Stanislav Kolíbal.
Was this a nostalgic couple's way of staying connected to their homeland? Yes, but only in part. It also demonstrated what Meda called a 'devotion to the Czech cause', that is, providing support for artists back home who needed it.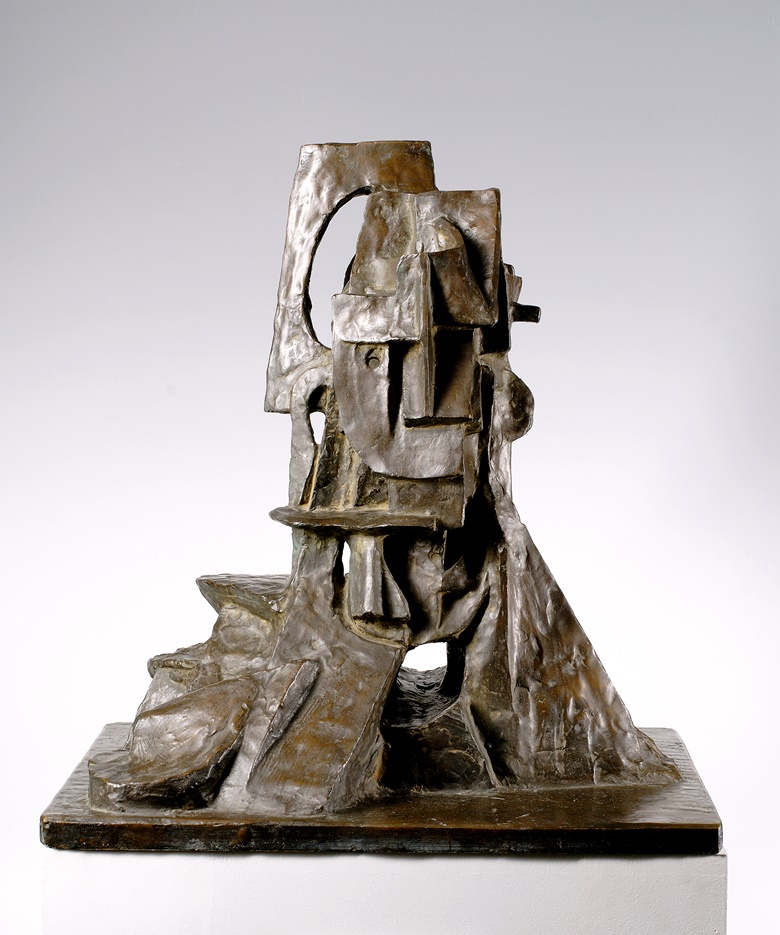 Although it would be an exaggeration to say that Communist rulers had removed freedom of expression behind the Iron Curtain, there were undoubtedly restrictions on artistic activity. 'Free Czechoslovak art lived underground or in cold corners of official disfavour,' Meda said. She derided Socialist Realism, the officially sanctioned state style, as imagery of 'tractors and happy mechanics'.
In the mid-1960s, Meda began taking trips back to Czechoslovakia, visiting myriad artists' studios. Through her purchases she offered a commercial outlet for artists who might be described as non-conformist — and who otherwise couldn't sell or show their work. In the words of Meda's biographer, Ondřej Kundra, she 'gave energy to a whole generation of artists'.
There was no single characteristic that united the pieces she bought. The whole point was their variety, and a desire to support artists happy to think outside the box in which the government wished to keep them. One reasonably common feature, however, was a focus on the human figure, imagined in a range of anguished, twisted or defiant shapes — something occasionally interpreted as a reflection on life behind the Iron Curtain.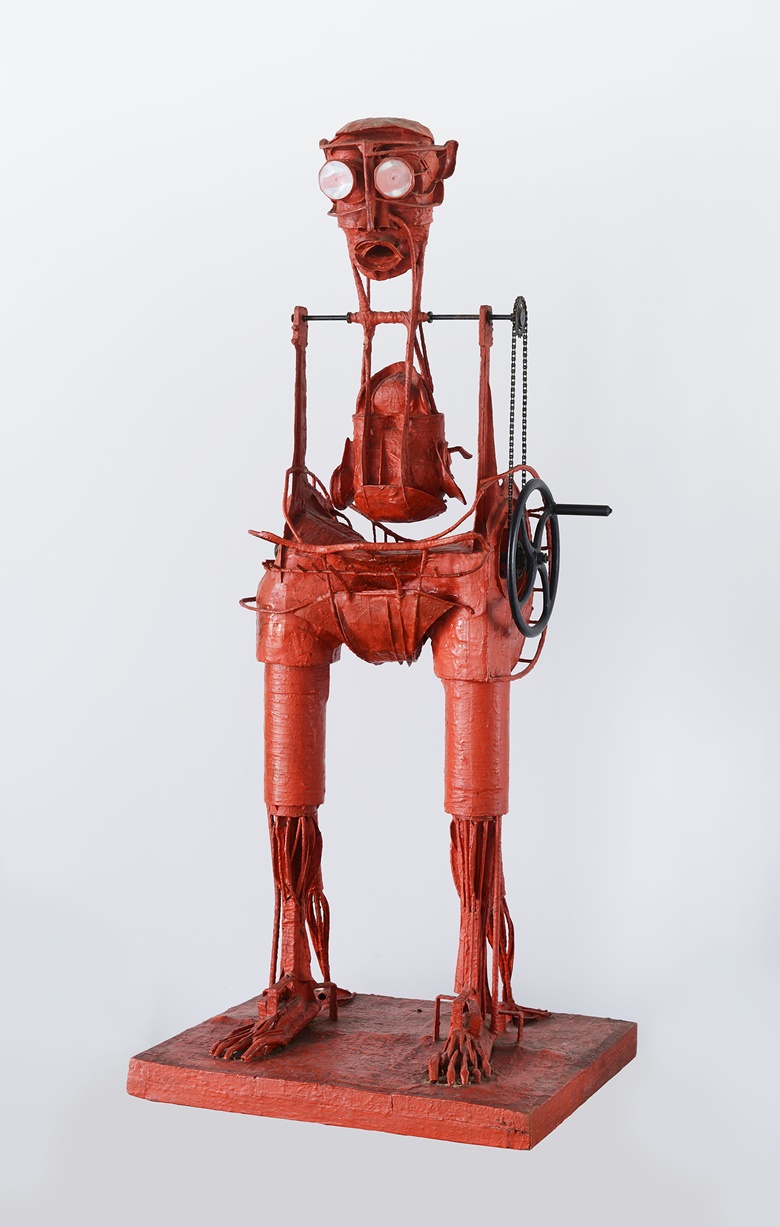 As well as purchasing art, Meda organised and curated several exhibitions in US venues, the largest of which was a 1988 group show called Expressiv  at the Hirshhorn Museum and Sculpture Garden in Washington, D.C. (This was praised for its 'demanding, edgy frankness' in a review in The New York Times.)
In 1984, Meda was banned indefinitely from visiting her homeland, the authorities deeming her exhibitions subversive. She continued to buy Czech art through intermediaries, but also chose to broaden her collection to include works from countries which, though Communist, she could  still visit — by artists such as Magdalena Abakanowicz (Poland), Ákos Birkás (Hungary) and Ivan Kožarić (Yugoslavia/Croatia).
'The power of her will was extraordinary,' says Smetana. 'After the Velvet Revolution, she was intent on opening a museum in Prague, despite there being no history of Czech individuals showing off their private art collections in such a way… She really was ahead of her time.'
Hitting upon some dilapidated former mill buildings on Kampa Island as her venue, Meda entered into a complex, often fractious, set of negotiations with city officials and conservationists. One complaint among many was that a glass cube proposed to be built on the museum's roof as a viewing gallery wasn't in keeping with local architecture. (Meda eventually got her way, and the cube was built.)
Another complication was a huge flood which hit Prague in August 2002, inundating Kampa Island. The museum's opening date, scheduled for 8 September — Meda's birthday — had to be postponed until the following year.



'The venue owes its entire existence to Mrs Mládek, though it's also important not to stand still' — Jan Smetana



The building project ended up costing around $5.5 million. It was agreed, broadly speaking, that Prague's mayoral office would foot the bill, plus offer a long-term lease of the museum buildings free of charge, in return for Meda donating her art collection to the city.
Visitors to the museum encounter focused displays of work by Kupka (following his path from Art Nouveau beginnings to abstraction) and Gutfreund, as well as a selection of the pieces from the 1960s, 1970s and 1980s that Meda collected in the US.
The museum also stages temporary exhibitions devoted to artists whose work complements that in the collection. Andy Warhol, Piet Mondrian and Yoko Ono have been among them.
Smetana joined the Jan and Meda Mládek Foundation (which oversees the museum) in 2013, three years before Meda retired as its head, aged 96. 'The venue owes its entire existence to Mrs Mládek,' he says, 'though it's also important not to stand still.'
One thing Smetana means by this is the modest but continued growth of the collection. Most notably, pieces have been added by Communist-era artists who lived as exiles in the West — a group whose work Meda didn't acquire. The end result is what Smetana calls 'a fuller picture' of post-war Czech art.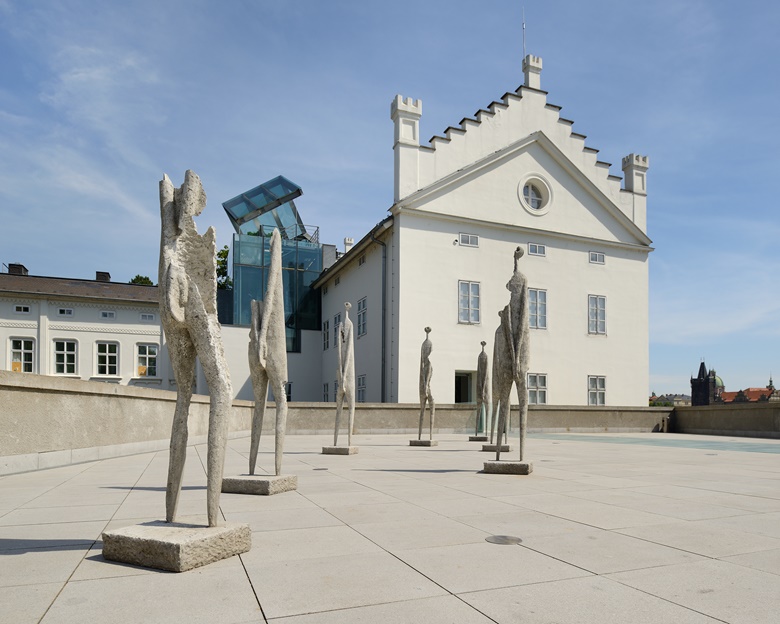 Another change in recent years is the increase in the proportion of space devoted to temporary shows. There are typically three such exhibitions on at once, occupying more than half the museum.
'We have a dedicated local visitorship,' says Smetana, 'and we like them to be able to see new material if they return here regularly.' The implication is that the Museum Kampa of 2023 offers something for everyone: the permanent collection for one-off visitors from abroad, and an ever-changing programme of temporary shows for those based in and around Prague.
The museum's location on a small island limits any bold plans for expansion — as does financing. Around seven per cent of the museum's funding comes from the state; otherwise, it has to pay for itself (the revenue generated by a small property portfolio belonging to the foundation is helpful here).
Among the highlights of the anniversary year will be a retrospective for the sculptor Zbyněk Sekal — who fled to Vienna after the crushing of the Prague Spring in 1968 — in what is the centenary of his birth.
In September, the museum will also announce the winner of the first Meda Mládek Art Prize, an annual award it is introducing for mid-career Czech artists. Details are being finalised but, according to Smetana, 'Mrs Mládek was famous for her support of artists, and the prize is a nice way of continuing that practice in her name.'
There certainly won't be any shortage of candidates for it. Prague today is buzzing with art spaces, from DSC Gallery and the DOX Centre for Contemporary Art to the year-old Kunsthalle Praha.




Sign up today

Christie's Online Magazine delivers our best features, videos, and auction news to your inbox every week

Subscribe




'Those of us on the scene now all owe a debt to Mrs Mládek,' says DSC's founder, Olga Trčková. 'In building up a collection and then donating those jewels to Prague through the set-up of a museum, she inspired her successors to think that anything was possible.'
Twenty years after Museum Kampa was founded, the jewels are very much still sparkling.
Museum Kampa — The Jan and Meda Mládek Foundation, on Kampa Island in Prague, is open Tuesday to Sunday
link