Hybrid events and virtual components of in-person events are here to stay as they can reach more attendees and the recorded content can live on long after the event is over. But the truth is that no one can overlook the power of live contact. And for that, the city of Prague says "I'm ready".
Prague, capital of the Czech Republic and of the picturesque Bohemia region, known as the City of a Hundred Spires and a UNESCO world heritage site, is now ready to welcome back the international MICE market and host all kinds of events.
Roman Muska, PCB's Director says "as everybody else, COVID crisis has put us on hold. but also, that gave us the time to see what we could do better and to see new perspective and new venues that are waiting to be discovered."
Prague Convention Bureau was established in 2008 with a mission to strengthen the positive awareness of the city of Prague as a convention and incentive destination, to increase revenue and stimulate economic growth for the community. "Live meetings are back" says Roman, "and Prague hosted many important congresses in the first half of 2022 already. I think that hybrid format in the MICE business will remain in some percentage. My opinion is that the hybrid format carries importance for some meeting formats, and the "hybridisation" of meetings varies a lot depending on the meeting needs and their complexity. Unless we are forced to face the same situation we did in the past two years again, I believe that the metaverse events will play a minor role, at least in the next five years."
Kunsthalle Praha

Kunsthalle Praha opened to the public on 22 February 2022. The Zenger Transformer Station has been converted into a modern, new space for art, culture, and dialogue. The building consists of:
7 storeys (2 belowground and 5 aboveground)
1 bistro
6–8 exhibitions a year
1 café 
3 galleries and exhibition spaces
2 terraces
1 collection (but not permanently exhibited – each year there is a programme of short-term exhibitions, which may, but do not necessarily have to, include works from the Kunsthalle's collection).
Now in Kunsthalle Praha: "Gregor Hildebrandt: A Blink of an Eye and the Years are Behind Us" (29/092022 – 13/02/2023).
Ms Ivana Goosen, CEO, comments, "The new monolithic structure is inextricably linked with the original elegant façade, and together they form a unique space for the future art gallery. The façade has retained its modestly decorative Neo-Classicist style, except that it has been expertly cleaned and restored".
Now in Kunsthalle Praha: "Gregor Hildebrandt: A Blink of an Eye and the Years are Behind Us" (29/092022 – 13/02/2023).
The windows and large gates have been given their original light grey hue. The only change is that the former opaque wire glass has been replaced with clear, transparent glass. What was originally a technical building has regained its former greyish-beige colour. The building has also finally been given a highly visible main entrance (in the past, it was no more than an inconspicuous technical door) in the form of a gleaming footbridge leading to the entrance door – specifically it is an elegant triangular pyramid shape made of bronze-coated stainless steel (imitation bronze construction) and is completely tiled in a characteristic Prague mosaic pattern. The daylight enters not only the café but also the entire third floor where Gallery III is situated through an enormous window connected to the Zenger Promenade – now the Kunsthalle's second vista point, this time overlooking the greenery, the beehives beneath the Kramář Villa or the neighbouring charming structure from 1909, and the building that originally housed Adolf Klar's Institute for the Blind and later became the House of Body Culture and the site of Prague's first steam bathhouse. Incidentally, another significantly fascinating source of daylight in Kunsthalle Praha is the atypically elongated skylight at the western ridge of the roof, which is one of the most popular places for photographers specifically because of its dizzying verticality.
Building location: Klárov, Praha 1
Usable area: 5,687 m2
Architects: Jan Schindler, Ludvík Seko,
Zuzana Drahotová / Schindler Seko Architects
Project Architect: Zbyněk Ransdorf, Jana Šerclová / AED project
Interior Design: OH-Studio with Axel Kufus, Marlene Oeken & Nicolas Rauch
Investor: Nadace The Pudil Family Foundation
Plot area: 2287 m2
Cooperation: Martina Bílková
Design phase: 2014–2021
https://www.kunsthallepraha.org/en
Strahov Monastery and Library
Founded in 1143, Strahov Monastery is still inhabited by about 70 monks from the Premonstratensian Order.
The Theological Hall
The Theological Hall was built under Abbot Jeroným Hirnhaim (1671-1679). The architect was a Prague burgher of Italian origin, Giovanni Domennico Orsi, whose Italian school is evident in the stucco cartouches. A number of globes (both astronomical and terrestrial) line both sides of the Theological Hall. Some of them come from the workshop of the Rotterdam-based family Blaeu, which specialized in manufacturing maps, atlases, and globes over several generations in the 16th and 17th centuries. Over 18,000 volumes are stored in the Theological Hall. The name of the hall comes from the content of these works. The northern wall contains nothing but different editions of the Bible or parts of the Bible in many languages. In 1993 and 1994, the interior was restored; the shelves were completely dismantled and the wood was treated. 
The Philosophical Hall
In the final quarter of the 18th century, Abbot Václav Mayer decided to build new library space for the numerous additions to the library. To this end, he had the current Philosophical Hall built on the site of a granary by Jan Ignác Palliardi, an Italian architect naturalized in Bohemia. The façade was built in 1783, but after the advantageous purchase of a walnut interior for the library, relocated from the abolished Premonstratensian monastery in Louka by Znojmo, he adapted the dimensions of the future hall to the size of the shelves. The interior was installed in 1794-1797 by its original designer, Jan Lahofer of Dobsice near Znojmo, and modified to an Early Classicist Style. The amazing size of the hall (length: 32 m, width: 22 m, height: 14 m) is compounded by the monumental ceiling fresco by Viennese painter Anton Maulbertsch, painted over six months in 1794 with the help of just one assistant. The highest rows of books are only accessible from the gallery; hidden spiral staircases, masked with false book spines, lead up to the corners of the gallery. There are more than 42,000 volumes in this hall.
Cabinet of Curiosities: The library houses a Cabinet of Curiosities, also known as the Wunderkammer. It presents rarities, archaeological excavations, as well as natural science collections.
The Strahov Monastery Brewery

Just a few steps from iconic Prague Castle, there is the Strahov Monastery Brewery. Master brewers have been crafting beer here for more than 600 years. Since the year 2000, they have been brewing Saint Norbert beer at the monastery, and opening the doors of a brewery restaurant and courtyard pavilion to beer lovers from around the world. The beer is named after the founder of the Premonstratensian Order, who have inhabited the Strahov Monastery since the beginning. they brew more than 25 delicious beers at our brewery, using the finest ingredients and brewing methods. 
Pivovar Strahov (Strahov Brewery) enables the organization of a wide range of events thanks to its large capacity and its multiple venues. They offer separate rooms that are suitable not only for family events and smaller groups (tourism) but also for large social occasions. They also regularly host Beer festivals and other social events.
Activities:
Brewery tours and beer tastings
Live music and dance performances
Basic information
Opening hours: Mon. – Sun. 10.00 – 22.00
Restaurant closed: 24. 12., from 14.00
Other: parking available, wheelchair access, dogs allowed, WI-FI
https://www.klasterni-pivovar.cz/our_story
deelive design store

Deelive design store is one of the largest Czech design stores in Central Europe. It is strategically located in the SmetanaQ building in the heart of Prague near the National Theatre and Charles Bridge, with a beautiful view of Prague Castle. A special place has been created here as a meeting point for people, who are interested in art, culture and design.
The unique space of the deelive design store offers its visitors a unique experience of getting to know the product, its distinctive story and at the same time the opportunity to learn more about the work and craft of individual designers. On an area of ​​almost 200 m2 you will find a living space with a selection of applied design and interior products – interior accessories and decorations, glass, porcelain and ceramics. Special space is reserved for the "fashion room", where women's and men's fashion, fashion accessories, handbags or backpacks are represented. A large part of the presentation is also devoted to jewellery.
Deelive focuses on the best of local design scene. From the newly introduced innovations, to icons of Czech design. The deelive design store also offers its own products, which it presents under the deelive brand. Deelive interior equipment and accessories are unique in their workmanship and attention to detail. They were created in cooperation with established Czech designers of the domestic scene.
Deelive team arranges tailor made event for you starting with concept, program, catering up to thematic production.
event management
innovative catering
private gala dinners
meeting with designers
design gifts for clients
Smetanovo nábřeží 334/4
110 00 Prague 1, Czech Republic
Mon-Sat 10-19 Sun 10-18
https://www.deelive.cz/en/
Empire Hall

Slovanský dům is situated right in the heart of the city and is first and foremost a multifunctional centre. It is located in an imaginary triangle which joins three squares: Václavské – Staroměstské – Republiky. Na Příkopě on its perimeter is one of the busier streets.
You will find here the Empire Hall, which is decorated in an Art Deco style, a place where all types of social functions are held. Thanks to its central location, the Slavic House has been a place of significant social and business activities since 1797. In 2018, the hall underwent complete reconstruction. Empire Hall offers over 1600 m2 of space suitable for conferences, gala dinners, corporate and social events, weddings, receptions, concerts, fashion shows and much more. Thanks to its size and flexibility, the hall can be set up in a unique way with each event.
Empire Hall is a place to organize association or corporate event with a maximum capacity of 900 guests. The venue comprises of: The Grand Hall, Gallery, Lounge Hall, Foyer and a technical backstage area. The most frequent events held here are: conferences, product launches, trade events, press conferences, gala dinners, corporate or private Christmas parties and fashion shows. Empire Hall is also suitable for smaller events such as exhibitions, e.g. art, jewelry, watches, fashion and other accessories.
The 1st and 2nd floors foyers provide sufficient space for registration booths, cloak rooms, entrance badges check and welcome drinks stands/serving.While the Grand hall can host the majority of your event, its Gallery and neighboring Lounge Hall provide additional space to host two separate groups of guests, or may be used for welcome drinks and/or catering.
Na Příkopě 22, Praha 1, 110 00 (Slovanský dům)
https://www.empire-hall.cz/en
O2 universum

Bestsport, a.s., a part of the PPF investment group, offers a complex of three buildings offers space for cultural events, a multifunctional venue for congresses and luxury accommodation. Bestsport, a.s. is the owner and operator of the largest Czech venue, the O2 arena. Since its opening in 2004, over 1,700 cultural and sports event have taken place there, attended by over 12 million spectators.
The Bestsport portfolio expanded by new congress and multifunctional complex O2 universum since 2019. The venue is directly linked to the O2 arena from the south has four floors and total area of almost 50,000 m2. There are 21 halls of different sizes at disposal in total capacity of 10 000 visitors. The largest hall A with a capacity of up to 4,5 thousand people will be used as a space for organizing medium-sized concerts and sporting venues, including other 39 smaller halls there is total capacity of 10 thousand participants. "Thanks to several entrances and segmentation of the building, O2 universum can serve very well for conferences and corporate meetings for several hundred participants, as well as after connection of all the premises it is suitable for congresses with several thousand participants. Finally, after connecting the existing O2 arena on all four floors, we get space for up 28,000 visitors with plenty of exhibition space, several restaurants of all categories and almost unlimited possibilities for any space arrangement according to the client's wishes. The biggest advantage of this venue is possibility to organize different events in different hall at the same time," says Marek Chmátal, O2 universum Business Development Director.
The entrance to the complex has an attractive appearance – the front façade is glazed and the original awning protects the visitors from the weather just in front of the entrance. Preciosa Lightning's dynamic installation is excluded in the lobby. It extends over 220 meters and consists of 650 hand-blown balls.
Since the opening of O2 universum in September 2019 over 20 cultural and sports events in the main hall and more than 150 congresses and up to 66 smaller public events have taken place in the venue. Due to ongoing pandemic situation the vast majority of these events were online or hybrid, such as large conference on the conference & events sector future. Among others, O2 universum has provided an online broadcasting from the five-day long prestigious worldwide anesthesiologists WCA, which was joined by 6,500 participants from all over the world. 
Unique complex of buildings was completed by new modern STAGES HOTEL Prague opened on November 1st, 2021. "The hotel quite naturally fits into the mix of buildings we have here. There´s up to 15 % of foreigners coming to the O2 arena to see the show, then why not offer them another service. Also, when large international or even local congress is taking place in any of our buildings, then using our hotel rooms is a very comfortable solution for the clients. We promise not only further growth of our business, but also attracting other top events that we would miss otherwise," says Otakar John, Stages Hotel Prague General Manager.
The hotel is characterized with circle shape and inspired mainly by music and great international shows taking place at the nearby O2 arena. For example, the reception is designed as a stage, therefore each guest can feel like a star while entering. Other musical elements were also implemented into the rooms. The synergy of all three buildings will also be reflected in the range of services. "Ticket sales for our events is linked with the accommodation offer, we have enlargened parking lot, we´re playing special thematic music playlists, we´ll adapt the menu in the restaurant according to the type of the particular event, and so on," adds Otakar John. 
STAGES HOTEL Prague is part of the Marriott's brand Tribute Portfolio.
O2 universum:
13,000 m2 for exhibitions and commercial use
3 halls with capacity over 1 000 people
1 hall with capacity over 4 500 people
up to 39 halls total
adjacent exhibition floor space
total capacity up to 10 000 visitors
STAGES HOTEL Prague:
300 guest rooms including 27 suites
6 multifunctional conference rooms
lifestyle BACKSTAGE Restaurant
BACKSTAGE Bar with external terrace 
Coffee room
Music lounge for unique events
Fitness
underground parking for 100 cars
O2 universum – Located nearby O2 arena
Address: Českomoravská 2345/17, 190 00 Praha 9-Libeň, Czechia
https://www.o2universum.cz/en/facilities/
National House Vinohrady
The Neo-Renaissance National House Vinohrady is right by the metro "A" Náměstí Míru, ten minutes walk or one stop by metro from Wenceslas Square and the city centre (distance from the airport is 19 km.). It has three large historical halls and four break-out rooms. The capacity of the whole house is up to 1,500 people. Top-quality technical facilities (AV, high-speed internet connection and Wi-Fi) and a full range of auxiliary services (catering, large-capacity cloakrooms, management and security service) supplement what this beautiful historical setting has to offer.
Mayakovsky Hall
The biggest and most beautiful Hall of the National House Vinohrady is Mayakovsky Hall which has a floor area of over 500 m2 and has a capacity of 750 visitors. It is decorated spectacularly with a three-part fresco on the ceiling, two magnificent chandeliers, and numerous statues and busts scattered around the entire perimeter of the Hall. The decorations form a comprehensive work of art that celebrates the district of Vinohrady in particular. Mayakovsky Hall is one of the biggest halls in Prague and is particularly suited for balls, gala evenings, official ceremonies, and even as an interesting conference space. The non-traditional architectural design, with a raised dance floor located at the back of the Hall, allows for a number of novel combinations in the layout of the Hall. It is possible to make use of a balcony or the exquisite foyer to increase capacity. It is air conditioned and can be equipped with any audio and video technology. High-speed internet, telephone and Wi-Fi connections are available.
Balcony of the Mayakovsky Hall
The Mayakovsky Hall balcony runs along two sides of the Hall forming an L-shape. It can be used as an enlargement of the Hall, for example during balls, but also can serve as a separate buffet lounge. There is interesting sound proof technology that can be used for the Balcony and this can serve as a separate conference area.
Rais Hall
This more intimate Hall is named after the Czech writer Karel Vaclav Rais. It was designed as a theatre hall and blind arcades in the upper section of the Hall are decorated with typical masks in the style of ancient theatre. The decoration makes much use so-called dentils. The Hall has various uses, for example workshops, educational purposes, company and private evenings, chamber concerts, theatre performances, film shows, banquets, sales and exhibitions and many more. The Hall is illuminated with natural and artificial light, but it can be also darkened. An advantage of this space is a direct connection with another Hall – The Social Hall. The seating capacity of Rais Hall is 320 people.
Social Hall
This Hall, which was originally a winter garden, has been converted into the Social Hall and is the smallest of our Halls. It is decorated with four paintings by Otakar Nejedlý from the Golden Prague cycle and in addition to other ornaments also with small Art Nouveau heads in the arcades. The Hall is illuminated with a unique glass ceiling which creates a great atmosphere. It is suitable for smaller events, training, social and cultural programmes as well as gastronomic events. Because of its size and location, the Hall is often used for sumptuous events which are a part of social events held in the National House.
Parlours
Apart from the Halls, The National House Vinohrady can offer four meeting rooms, which are suitable venues for holding events with a smaller number of participants. These four break-out rooms are used for general meetings, sessions, briefings, discussions, work meetings, competitions, selection procedures, wedding receptions and many other social, company, private, educational or cultural events. The meeting and conference rooms are equipped with audio and video facilities. They are often used for side meetings when holding big social events in National House.
Foodway Catering is the catering company that provides the National House of Vinohrady. The executive chef of Foodway Catering is Roman Kaňák, his menu and ideas are then implemented at events by a whole team of chefs, pastry chefs, waiters and event managers. Foodway Catering team prepare parties, conferences, large congresses and office catering, both in cooperation with agencies and directly with clients.
National House Vinohrady
Address: Náměstí Míru 820/9, 120 00 Praha 2-Vinohrady, Czechia
https://www.nardum.cz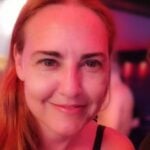 Tatiana is the news coordinator for TravelDailyNews Media Network (traveldailynews.gr, traveldailynews.com and traveldailynews.asia). Her role includes monitoring the hundreds of news sources of TravelDailyNews Media Network and skimming the most important according to our strategy.
She holds a Bachelor's degree in Communication & Mass Media from Panteion University of Political & Social Studies of Athens and she has been editor and editor-in-chief in various economic magazines and newspapers.
link